By replacing tired entryways, we will install the finishing touch that your home needs, embodying your style in a single frame. Our industry connections with high-quality, sustainable material providers means your replacement doors and windows will be durable, trusted and luxurious.  
From double glazed windows to bi-folding patio doors, whatever your house requires we have expert specialists to source and install your dream amenities. Each of our installations come with a workmanship guarantee, an assurance of safety for your loved ones. As a family-run business ourselves, we understand the importance of feeling secure in your own home.  
What Are the Best Replacement Windows & Doors?
Our wide range of options includes both double-glazed windows and a wide range of doors, like aluminium bi-folding doors, hardwood doors, French doors, and patio doors.
Our service allows for adaptation, enabling our clients to add their bespoke touch to their chosen windows and doors. Depending on your needs, our team of specialists will install the perfect replacement amenities for your home. 
If you require replacement patio doors, interior doors, new windows or any other addition to your property, our team are on hand to transform your home. If you want to see our options in person, head to our Nottingham showroom where one of our expert representatives will talk you through our process.  
Send an Enquiry to Our Team
Visit Our Showroom to View Examples of Our Products
Receive a Home-Visit From a Senior Member of Our Team

Design Your Dream Home with Our Expert Team
We Execute Your Build to the Highest Standard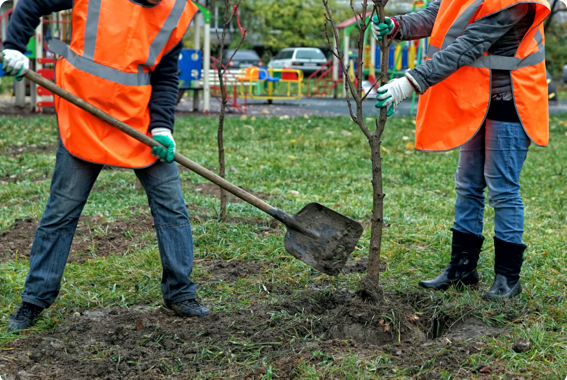 Sustainability at the Heart of Our Operations
For every tree used in the construction of our projects, we will plant one tree in return.
"When we wanted to invest in an extension, Palmers were the obvious choice. As we live locally and have our own family-run business, we wanted to use a construction company we could trust.  

"From our initial meeting at their showroom, we felt supported and confident in our decision. The showroom consultants guided us around the different styles on offer, allowing me and my husband to visualise which design would work best with our countryside property. 

"The designers showed exceptional knowledge of material durability and longevity. They explained which styles would be most suitable for our property, while always considering our personal preferences. Palmers supplied a completely bespoke service. 

"The construction process was really seamless. The team were clean and respectful of our home, making us feel at ease. They considered our timeframe, budget and communicated each stage of the process clearly so we knew what to expect. 

"Looking at our extension now, we could not be happier. The quality of the materials is top-class, and we look forward to lounging in our new room rain, snow or shine!" 

John & Donna Hayes

"The team of designers at Palmers listened to our wishes and created a unique design for our new extension. They took into account our budget and made sure that at each stage of the process our goals were respected.  

"For us, what really set Palmers apart was their customer service. They really make you feel like you are part of the family and share your excitement for the project. The design and construction team seemed genuinely excited about our ideas, which really built our confidence.  

"During the actual building process, we were amazed by the team's consistent communication. We felt like a part of the process, which we found really reassuring considering the investment we were making.  

"Cost-effective yet high-quality, Palmers really are the real deal. They offer a bespoke design service that allowed us to share our vision, while still offering their own expert guidance and advice. We will definitely be using Palmers again and will be recommending their services to our friends and family." 

Sophia & Michael Reed

Palmers have created a fantastic new space for us with great light that open to the garden. They were great during the process, very open, very honest, very competitive in their pricing. I could not recommend them enough. We are thrilled with the end result they really produced something of a fantastic quality.

During the build process they were timely and kept us up to date as the build progressed with each stage. The entire team were very friendly and patient with us when we had questions. They were clean and respectful when they came through our home and did the very best to keep disruption to a minimum.

When it comes to the fit and finish the quality is there to be seen, I have to admit I can be quite particular and I could not find fault. The design itself suits our home perfectly we had some idea of what we wanted but we could not have pulled such a great design together without the help of the Palmers design team. They were exceptional

Robert Sowter